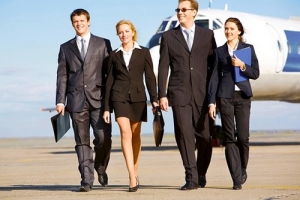 Why should you seek out a business lawyer or a small business attorney? If you're planning to start a new company or purchase an existing one in the Middle Tennessee area you need to ensure that your plan for establishing and running that business has a solid operational and legal foundation.
Business attorneys have experience in the body of law that governs business and commerce, corporate contract development and negotiation, hiring practices and the production and sale of consumer goods. The Nashville law office of Gopal & Pedigo, PC works closely with business owner clients to ensure that business operations, facilities, investment structure and employee relations practices are in proper order.
Business, corporate and commercial law are often used interchangeably to describe the practice of law encompassing all aspects of a company's life cycle including its formation, management, corporate governance and ethics policy development, change and growth, and, finally, sale or dissolution. Other disciplines that fall under the business law umbrella are corporate finance, corporate compliance, corporate restructuring, mergers and acquisitions and private equity.
Business attorneys typically are charged with negotiating and drafting documents for the execution of business deals, advising clients on what type of business entity to establish, and then setting up those businesses based on tax structure and business goals.
In the case where one business is selling its image and assets to another, business law firms are enlisted to determine the most appropriate form of acquisition transaction to pursue and to advise their clients regarding due diligence investigations and letter of intent development.
During the course of a business' life, business law attorneys and their clients regularly evaluate corporate compliance, insurance coverage, areas of potential liability, employment practices and corporate responsibility.
Whether you're evaluating the start of a business in the Middle Tennessee area or thinking about expanding the business you already own, the business lawyers in the office of Gopal & Pedigo, PC are ready to assist you.